The following e-Books are hosted through MackinVia.
You will need to type in the school name: Kasson-Mantorville High School
Username: kmhs / Password: kmhs
Rosario Gomez gave up gang life after his brother was killed in a street fight, but when an old friend from the barrio shows up, Rosario realizes he cannot ignore his violent past.
Presents the story of a young woman who devotes her energies to matchmaking and finds herself unprepared when romance finds her.
The fall of the house of Usher
A visitor to a gloomy mansion finds a childhood friend dying under the spell of a family curse.
The orphaned Pip is serving as a blacksmith's apprentice when an unknown benefactor supplies the means for him to be educated in London as a gentleman of "great expectations."
When Tyron singles out plain-looking Destini to be his girl, she is thrilled until he mocks her friends and her good grades.
When Algernon and Jack fall in love with two young ladies, they've done it under false pretenses, and confusion and mayhem threaten to break up the young lovers.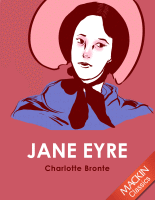 In early nineteenth-century England, an orphaned young woman accepts employment as a governess and soon finds herself in love with her employer who has a terrible secret.
A vain king leaves his land to his two least loving daughters and pays a terrible price.
In graphic novel format, retells the story of Macbeth, who plots to sieze the throne of Scotland.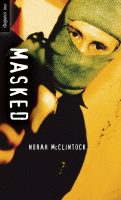 Daniel is in a convenience store on a mystery shopper assignment when a masked man enters to rob the store. The robber holds the store owner at gunpoint and plans to take the owner's daughter as a hostage. When the girl's boyfriend enters the store, and Daniel recognizes the robber's identity, things spiral out of control and the true motive of the robbery is revealed.
When Antonia arrives in Nebraska from the European province of Bohemia with her family, she is unprepared for the dangers and challenges she must face on the farm with its unproductive soil.
Upon her mother's death, fifteen-year-old Catherine puts her courage and strength to the test by disguising herself as a boy to join her father, a pirate captain, on a ship whose crew includes men who are trying to steal a treasure from him.
A long poem in which a sailor recounts the terrible fate that befell his ship when he shot down an albatross.
Silas Marner is a grumpy weaver who is obsessed with making a lot of money. After he is accused of theft his fiancee leaves him, and he has little use for other human beings especially those who are religious. Later someone steals a large bag of cash he has kept in his home making his life more miserable. As the years pass, Silas adopts a young girl Eppie whose mother has died in a drunken stupor, and he becomes a compassionate human being again.
Presents a collection of common contemporary urban legends, or tall tales that make their way into the societal rumor mill.
A young governess is sent to care for two beautiful orphans in a country house, but the spirits of the dead servants who had cared for the children previously, return to haunt them.
Young Jim Doolen searches the Southwest territory for his father who abandoned his family ten years before and encounters men who each add another link leading back to Jim's violent past.